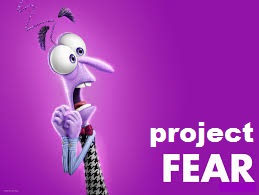 A rolling account of the damage done to the UK by the vote to leave the European Union. And remember: we haven't left yet.
Economy
Few benefits to 15% fall in sterling
Student loan interest rates set to rise by a third
UK labour shortages reported as EU worker numbers fall
Brexit squeeze on living standards intensifies
UK slips to bottom of G7 growth table
Food 'could rot in fields' without cheap migrant labour, say farmers
City will relocate up to 9,000 jobs to Europe after Brexit
Hi-tech financial firms flee amid Brexit doubts
Small businesses face £3.6bn shortfall when EU grants are cut off
London 'no longer best place' for fintech startups
Brexit will cost UK 30,000 jobs in finance sector
Airlines 'will have to relocate to Europe after Brexit'
Cosmetics firm Lush to move expansion plans abroad
Leaving with no deal 'disastrous', say manufacturers
Brexit-related bank moves could cause financial instability across Europe
Rolls-Royce posts record losses after Brexit
BMW to pull production of E-Mini from UK
UK will lose €40bn of direct EU funding after Brexit
Brexit jeopardises £487bn of US investment in UK
EU and UK 'heading for economic cold war'
1,000 jobs at risk as shoe retailer Brantano goes into administration
40% of games companies considering relocating to EU
Vote begins to bite as rising food and fuel bills hit retail sales
Portion sizes shrinking to hide rise in import costs
Customs gridlock could damage UK trade
Brexit migration controls could push retirement age beyond 70
Leaving EU could cost UK billions in extra tariffs
Parts of UK that voted Brexit 'most vulnerable to its effects'
100,000 euro clearing jobs under threat
Brexit-driven inflation rises to highest level in four years
UK loses EU 'crown jewels' of banking and medicines agencies
UK needs to renegotiate 759 separate treaties just to stand still
Higher education and research
UK universities tumble in world rankings over Brexit concerns
Applications to UK universities down 7% since Brexit vote
Erasmus scheme may exclude British students after Brexit
Brexit will leave UK bit-part player' in science
Heriot-Watt University announces axeing of 100 jobs
Britons 'bumped off' EU medical research grants
1,400 EU academics have left UK since referendum vote
Health
British children with cancer could miss out on drug trials
Number of EU nurses coming to UK down by 90% since referendum vote
60% of European doctors considering leaving because of Brexit
600,000 people could lose access to clinical trials
Britons likely to lose health cover in Europe after Brexit
Consumer
Apple raises price of apps by 25%
Apple laptops go up by as much as £500
Microsoft PCs rise by up to £400
Toblerone maker reduces weight of bars
The Great Tesco Marmite Shortage Scandal
Price of Guinness, Baileys to rise because of Brexit
Price of chocolate bars set to rocket
Chocolate, drinks portions being reduced with no price drop
Cost of making a car in UK could rise by £2,400
Brexit set to push up price of champagne and prosecco
Beer brands pulled from Tesco shelves over price-rise row
Sound system manufacturer Sonos raises prices by 25%
Brits may have to pay to visit Europe after Brexit
UK tourists will have to pay mobile phone roaming charges after Brexit
Spending on clothing hits five-year low
Mothercare to raise price of clothing and toys
Social
Brexit may be final straw for some couples
Dutch woman who has lived in UK for 30 years may have to leave (one of many such cases)
Applications for Irish passports rise by 42%
3 million EU citizens may face 'deliberate hostility' policy
EU citizens face legal limbo after Brexit
Britons living in EU face Brexit backlash
Hard Brexit means hard border for Ireland
Brexit jeopardises Northern Ireland peace process
Damaging Brexit could fuel Welsh independence movement
Brexit threatens territorial status of Gibraltar
Ending free movement is no quick fix for low wages, say Lords
Immigration unlikely to fall by much after Brexit
Sturgeon seeks second referendum on Scottish independence
Politics & global reputation
Transitional deal may need to be ratified by 38 parliaments
Brexit has damaged UK's reputation among young Europeans
May's threatening language 'has made UK a laughing stock in Europe'
Race hate crimes/far right terrorism
No, they're not "fake news".
Brexit jeopardises fight against terrorism
Far-right activist's shocking rant on Channel 4 News: 'Take in a Syrian refugee, I hope you don't get raped'
Vile solicitor launches racist tirade at mother and son on train
Man kicks Muslim woman in stomach, causing her to lose unborn twins
Race crimes on underground rise by 57% after Brexit vote
Hate crimes have risen by up to 100% since Brexit
Man kicked to death by gang 'for speaking Polish'
Gang inflicts serious head injuries on teenage refugee in Croydon
The cowardly, brutal murder of Jo Cox MP
Other
UK's millionaires believe Brexit will make them richer
End to free movement of animals could threaten endangered species
Warnings of customs chaos at ports in event of hard Brexit
Brexit will overburden already creaking civil service
EU working to push UK out of Euro space agency
Brexit will delay nuclear power stations
Senior civil servants considering stepping down over Brexit tensions
Gibraltar poses threat to post-Brexit aviation access
Ryanair will have to suspend flights in absence of Brexit deal
EU countries line up to host European Medicines Agency
Racing industry concerns over end of free movement for horses
Top orchestra quits Britain over Brexit migration clampdown
UK Sport warned of more Brexit funding cuts
Loss of access to EU talent will damage UK architecture industry
Brexit will damage fight against corruption, OECD warns
Parliament failing to scrutinise legislation properly because of Brexit overload
Denmark will claim centuries-old fishin rights in UK waters after Brexit
Replacing EU workers in hotels and restaurants could take 10 years
Employers struggling to fill vacancies
Top chefs refuse to move to London because of Brexit
Hard Brexit will mean up to 40% tariffs on UK agriculture exports, an end to free healthcare in the EU for UK citizens, loss of passporting rights for the City, and an end to the Free Skies agreement, Davis admits
Since I'm probably not going to be updating this as often as I should, for all the latest on the EU clusterfuck, check out Jon Henley's excellent weekly Brexit briefing for the Guardian.
NB: The jolly impressive Brexit Shitstorm Forecast is a much more comprehensive resource on the same subject. I don't want to steal their thunder. However, since it tries to be both compendious and balanced, there's a lot to get through. My page will just consist of edited lowlights.